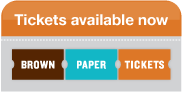 Don't miss out, a limited number of season passes are now available!  Reserve your seats at all four of our action-packed 2013 double-headers now and save yourself a few bucks while you're at it! This $35 package is a $42 value!
Each adult pass is good for one ($10.00) general admission to all of our double header home bouts for the 2013 season. Your pass will be available at the Will Call table at the first bout attended after purchase and will include a personalized season pass badge, lanyard and a FREE bumper sticker. Badge MUST be presented at all subsequent bouts to gain entry. There are no refunds on any tickets, and seating is first come first serve.
That's right; you get a guaranteed seat to all 4 double header home bouts!!
5/18/13
Cherry Bombs VS. Renegade Rollitia.
Traverse City Toxic Cherries VS. Southern Belles.
Doors at 5pm. First bout at 6pm.
6/15/13
Cherry Bombs vs. Mix-Up Misfits
Toxic Cherries vs. Barry County Black Heart Maidens
Doors at 5pm. First bout at 6pm.
7/20/13
Cherry Bombs vs. Capital Corruption
Toxic Cherries vs. Lansing Derby Vixens
Doors at 5pm. First bout at 6pm.
8/17/13
Cherry Bombs vs. Bath City Roller Girls
Toxic Cherries vs. Mid-Michigan
Doors at 5pm. First bout at 6pm.
Get ready to enjoy action-packed, hard-hitting roller derby all season long. Doors open at 5pm and the first whistle blows at 6pm for each double header!